Welcome to the Orangutan Island Wiki
Orangutan Island focuses on a group of orphaned orangutans at the Nyaru Menteng Orangutan Rescue and Rehabilitation Center that are raised to go against their normally independent nature and instead cooperate and live together in a society so they can be left to live wild on their protected island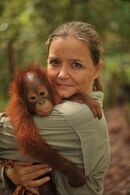 The Borneo Orangutan Survival (BOS) Foundation is an Indonesian non-profit NGO founded by Dr Willie Smits in 1991 and dedicated to the conservation of the endangered Bornean Orangutan and its habitat through the involvement of local people. It is audited by a multinational auditor company and operates under the formal agreement with the Indonesian Ministry of Forest to conserve and rehabilitate orangutans. BOS manages orangutan rescue, rehabilitation and re-introduction programmes in East and Central Kalimantan. With almost 1000 orangutans in its care and employing between six hundred and a thousand people at a hundred sites BOS is the biggest primate conservation NGO worldwide.
Nyaru Menteng and Samboja Lestari are the BOS sites that have received most extensive media coverage. Nyaru Menteng, founded and run by Lone Drøscher Nielsen, has been the subject of a number of TV series, including Orangutan Diary and Orangutan Island. Samboja Lestari featured recently in a 2009 TED talk, "Willie Smits restores a rainforest" in which Smits describes how he recreated forest to provide habitat for rescued orangutans.
Loading RSS data...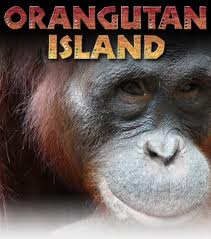 <Discussions />
Ad blocker interference detected!
Wikia is a free-to-use site that makes money from advertising. We have a modified experience for viewers using ad blockers

Wikia is not accessible if you've made further modifications. Remove the custom ad blocker rule(s) and the page will load as expected.